Just upload a new zip of hpwNewLISP 2.25:
http://www.hpwsoft.de/anmeldung/html1/n ... ook14.html
Demofile: Improved PubViewer 1.09
Added a hpwTreeView for a hierachic view on the pub.
Added a Run-button when CompiledName is set in the pub-source.
When run with a pub-filename as a commandline-parameter the file is displayed on startup.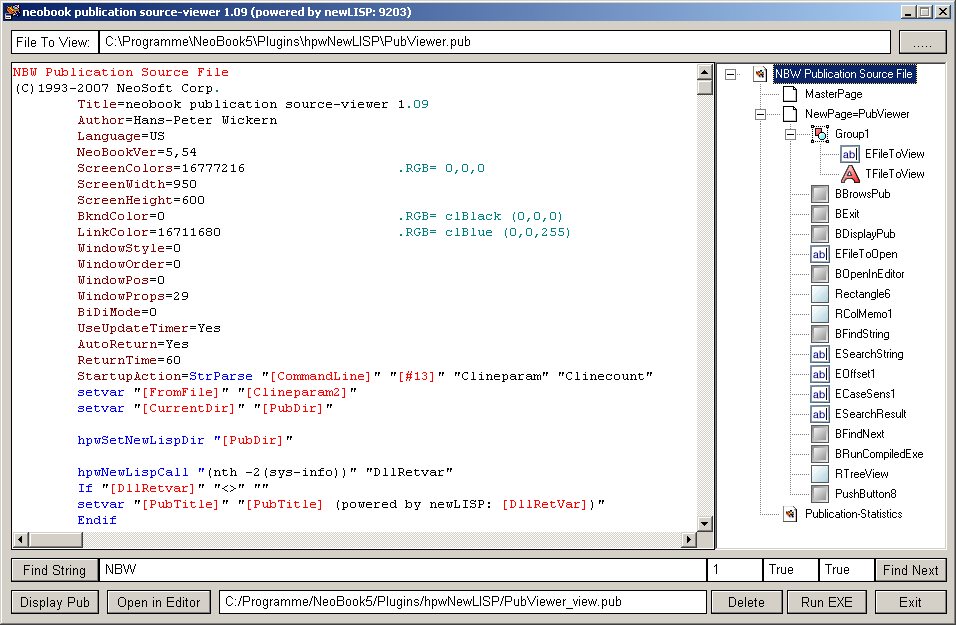 The neobook-source parser is written in newLISP of course.